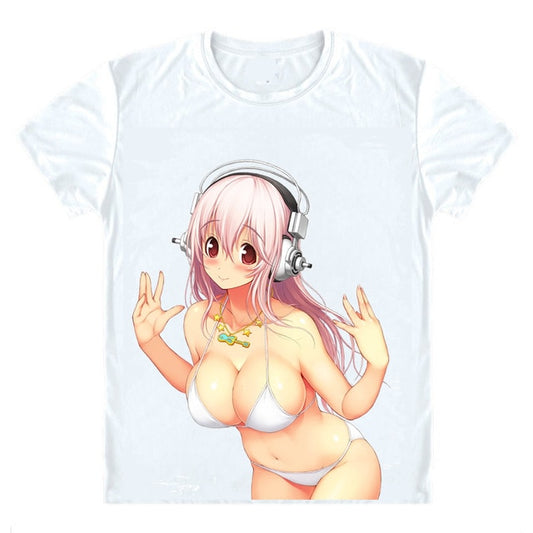 Super Sonico White Bikini Digital Printed T-Shirt
animelife
Description

FUN FACT: Did you know that Super Sonico's favorite band is Nirvana and that her favorite musician is Kurt Cobain?

This simple and cute design captures Super Sonico playfully posing for the camera wearing a tight white bikini sporting her famous headphones!

Don't miss out on your chance to pick up this unique t-shirt and show off your love for Big Tiddy Anime girls; get it today for free shipping!

We are using Asian sizes so PLEASE check the size chart for more information or e-mail us at animelifeus@gmail.com with any sizing questions!