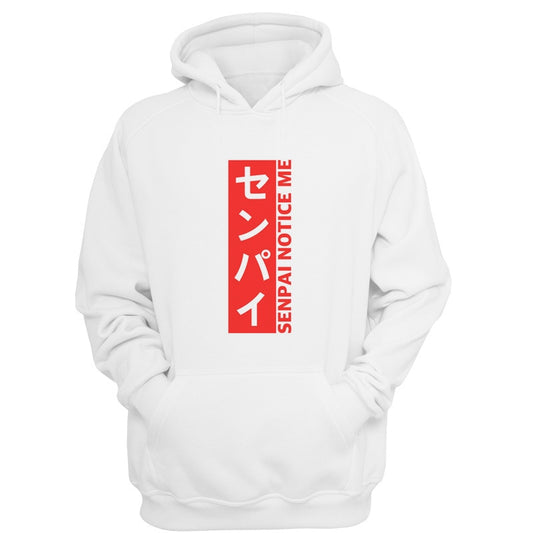 Senpai Notice Me Hoodie
animelife
Description

There is nothing more relatable to us humans than trying to get our Senpai's attention.

For me, it was Sydney in the 9th grade. I wrote an presented an essay completely about Senpai in attempts for her to notice me. 

At least I can say that this hoodie is nowhere as cringe as that essay....

Also, the kanji text in the red box says "Senpai". 

Make your senpai proud and get your very own hoodie today and qualify for free shipping!

We are using Asian sizes so PLEASE check the size chart for more information or e-mail us at animelifeus@gmail.com with any sizing questions!