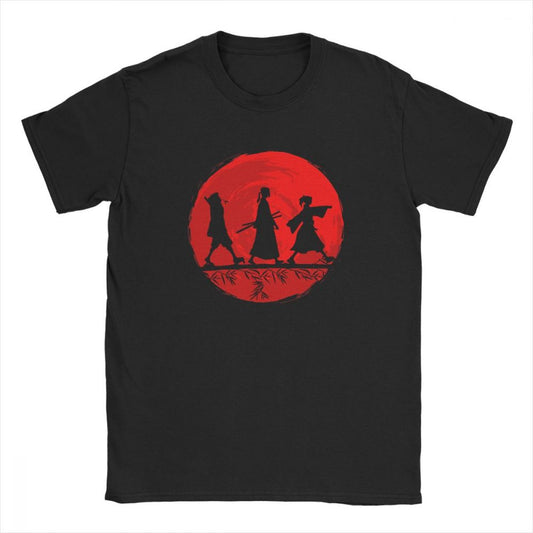 Samurai Champloo Red Moon T-Shirt
animelife
Description

Everyone knows about Cowboy Bepop, but only few know about Samurai Champloo, another great classic directed by Watanabe!

This unique design captures the silhouettes of the classic trio; Mugen, Jin and Fuu walking across a Red Moon.

This t-shirt is 100% Cotton! It's not only a high quality tee, but it also is utilizes Direct To Garment Printing!

Pick up your very own one of a kind Champloo t-shirt today and receive free shipping!

This shirt is using US Sizing.