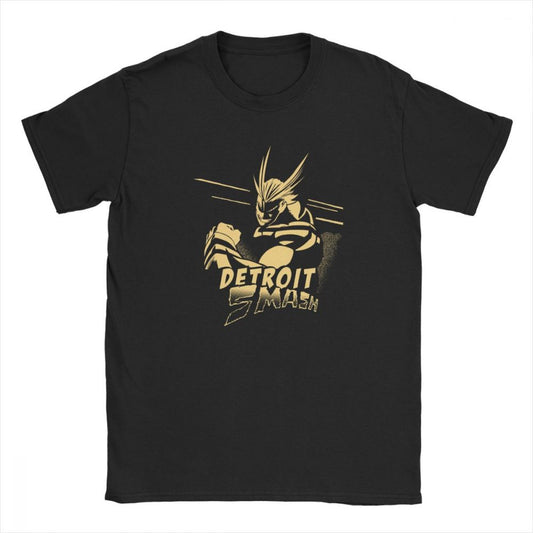 My Hero Academia Detroit Smash T-Shirt
animelife
Description

My Hero Academia not only has a great plot, but also amazingly written and drawn characters, including the one and only, One for All! 

This t-shirt's design captures All Might doing his iconic move, "Detroit Smash" mid battle.

This t-shirt is 100% Cotton! It's not only a high quality tee, but it also is utilizes Direct To Garment Printing!

Were you surprised with how Season 3 ended?

Get your very own t-shirt today and smash your way into free shipping!

This shirt is using US Sizing.