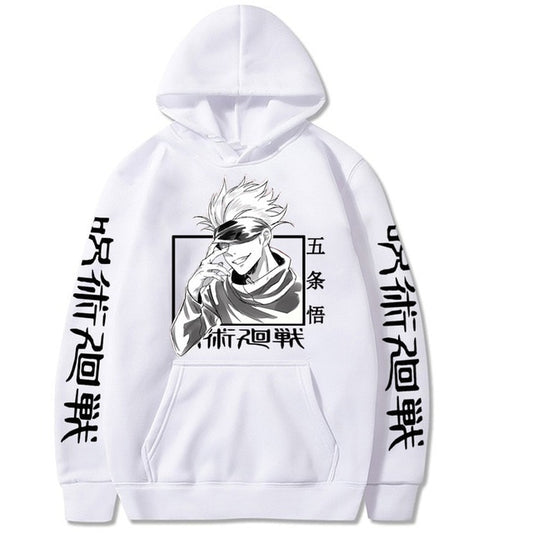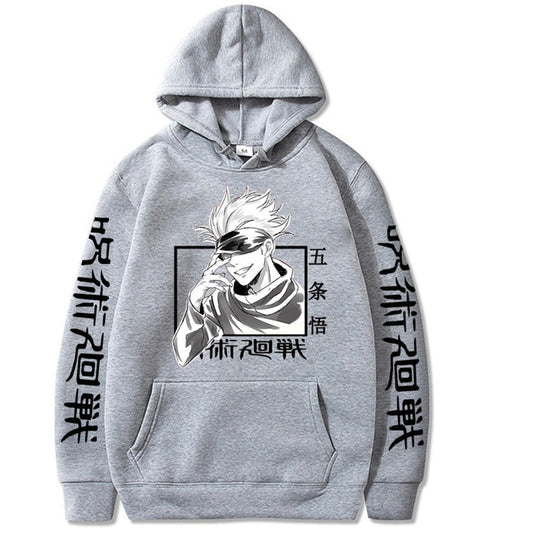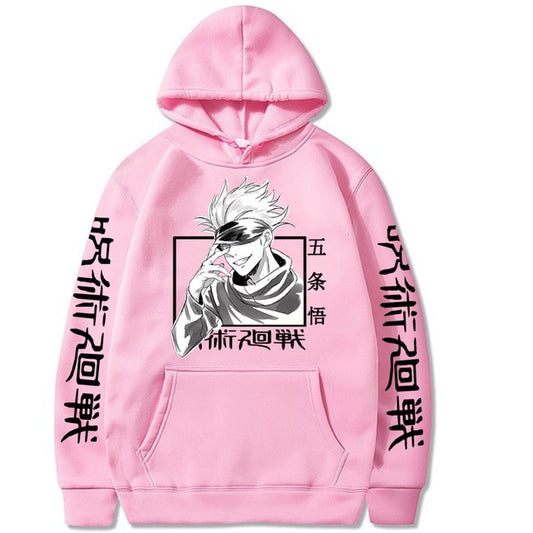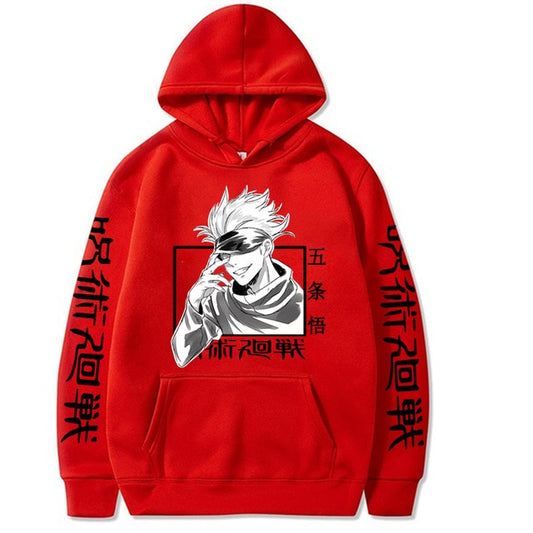 Jujutsu Kaisen Gojo Satoru Blindfold Peek Hoodie
animelife
Description

We here at Animelife can't get enough of Jujutsu Kaisen, especially Gojo Satoru.

This Hoodie of Gojo Satoru, form Jujutsu Kaisen, has him plafully peeking out of his blindfold. On the sides Jujutsu Kaisen is printed in Kanji, with Gojo Satoru's name printed in Kanji as well.

That blindfold really does hide a lot of Gojo Satoru's face, him peeking out of it is really moe.

Don't miss your chance to cop this hoodie and rep your favorite character Gojo Satoru and get free worldwide shipping!

We are using Asian sizes so PLEASE check the size chart for more information or e-mail us at animelifeus@gmail.com with any sizing questions!