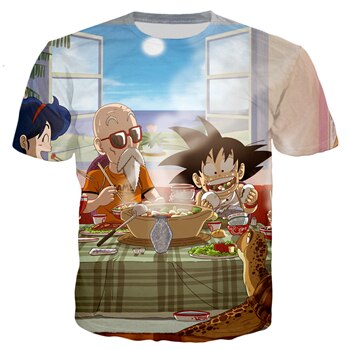 Dragon Ball Z Master Roshi and Goku Dinner T-shirt
animelife
Description

We can't picture anything better than having a hearty dinner after a long day of training and fighting against our foes. That bowl of soup looks delicious!

This unique tee depicts the one and only Master Roshi and Goku stuffing their faces at the dinner table while the sun sets in the background.

Don't miss out on your chance to cop this beautiful masterpiece: get it today and get free shipping!