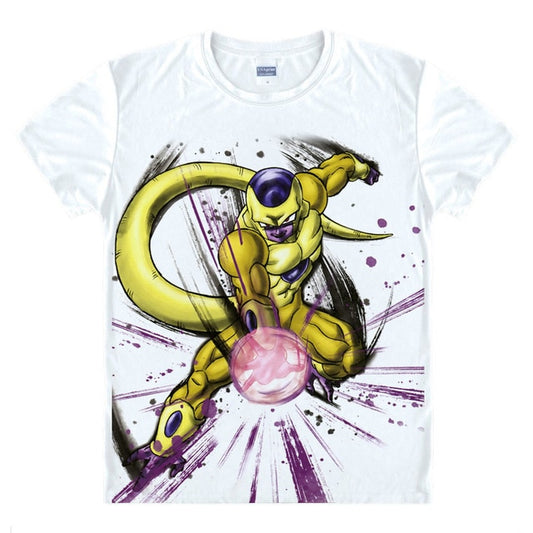 Dragon Ball Z Digital Printed Golden Frieza T-Shirt
animelife
Description

There are very few villains that can match to not only the cruelty but also strength of Frieza. He is one of our favorite Dragon Ball villains here at animelife! 

This t-shirt illustrates the one and only Frieza in his ultimate evolution; Golden Frieza. Not only did Frieza take it upon himself to come up with the name for this evolution himself (arrogant little punk) but it is also his strongest form.

Don't miss out on your chance to show your love for your favorite villain and cop a t-shirt today to receive free shipping!

See the rest of our Dragon Ball Z shirt collection Here.

We are using Asian sizes so PLEASE check the size chart for more information or e-mail us at animelifeus@gmail.com with any sizing questions!